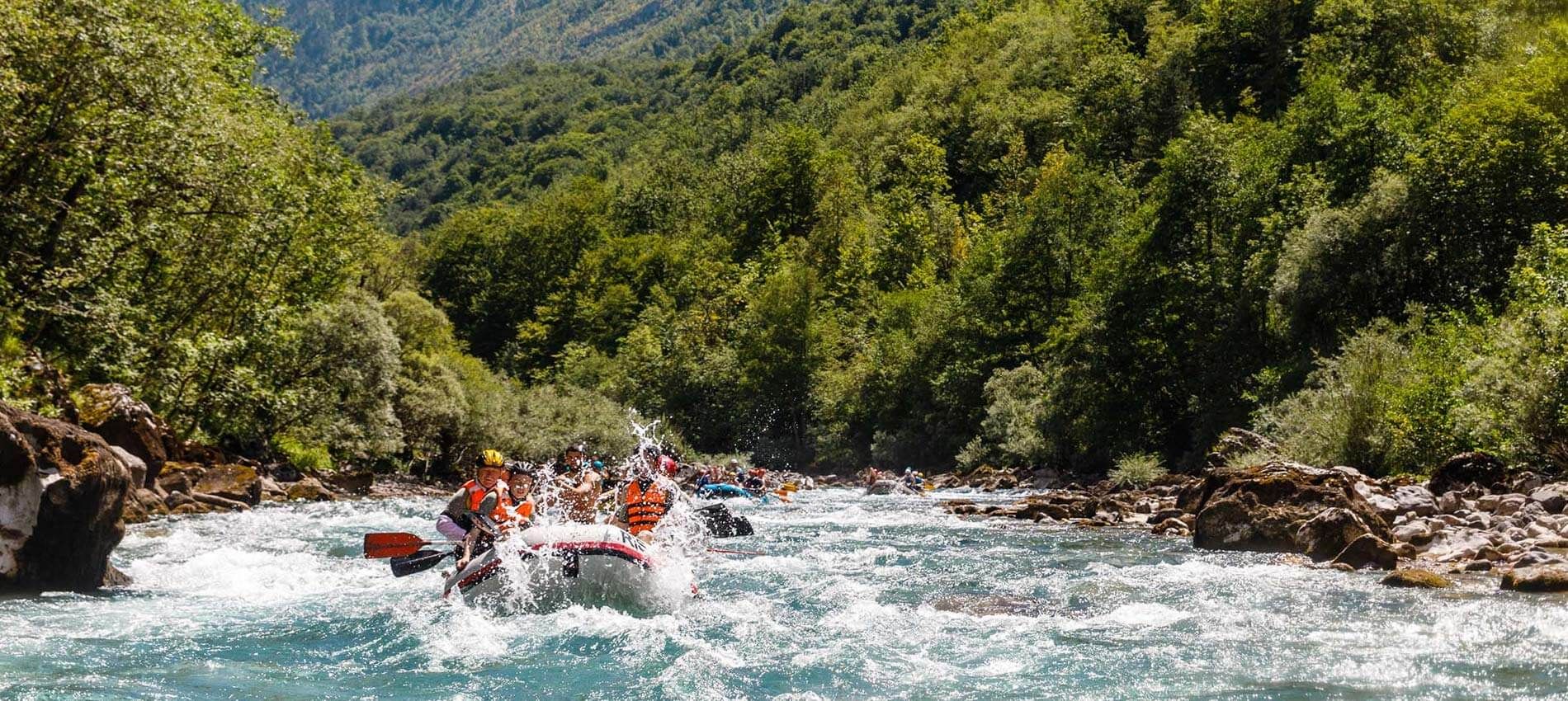 Tara Rafting
In Durmitor National Park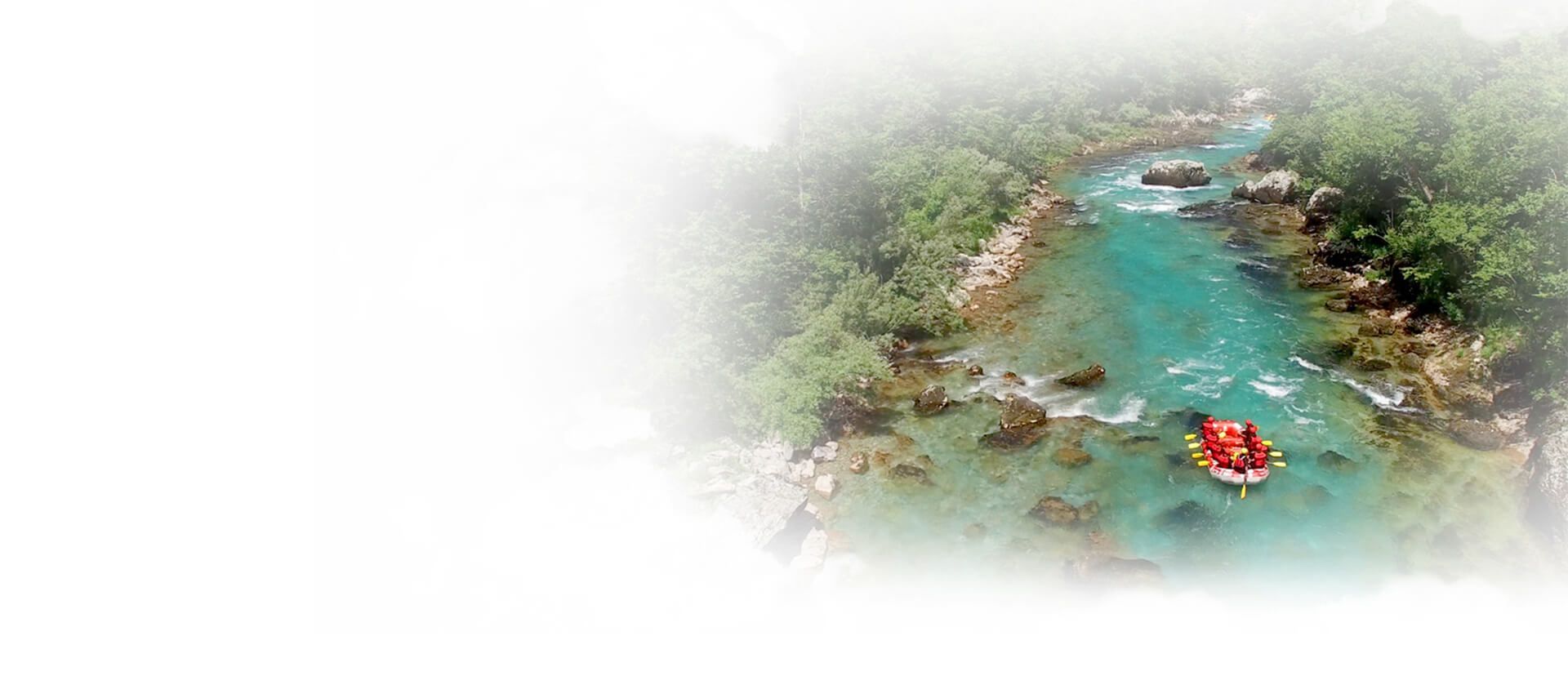 1330 m deep and 80 km long
Discover Tara Canyon
Montenegrin beauty– Tara Canyon and leave all your worries behind.
Situated in the southeastern part of the Dinaric Alps, the Tara River is protected as a UNESCO World Heritage Site. Dramatic walls, turquoise waters, and bordering pine-coated hills make it a magnet for nature lovers and adventure sports enthusiasts.
Book now and guarantee your spot and rest assured that we'll take care of everything.
RAFTING ON TARA RIVER WITH RED ROCK
SEE THE CANYON FROM WATER AND AIR
In untouched wild nature, Tara River's cascading waters cut a deep path through the mountains. Explore the sapphire color water with over 50 water rapids. Besides rafting, you can experience Tara Canyon from the air. Durmitor Adventure offers one of the best zip-lines on Durmitor.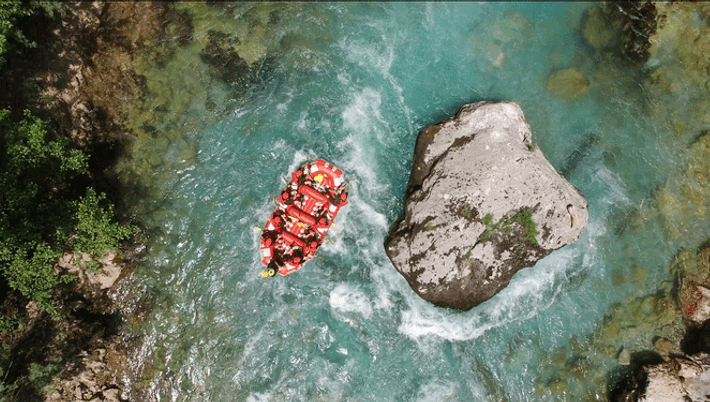 Tara Rafting Experiences
breathtaking nature of deepest canyon in Europe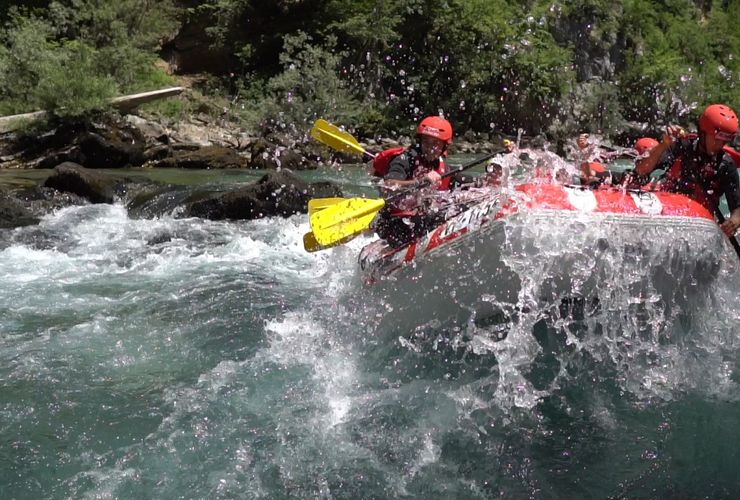 Adventure tour
Tara Rafting Full Day
Do you want to go through the deepest part of the Tara canyon?
If you feel that 2 hours is just not enough time to spend on an adventure like this (which always seems short when ends) and you want to get some more rapids - here is the rafting tour for you!
The starting point is the same, with the same stops and landscapes as on a half-day tour, but on a full-day tour, you will spend around 5h (36km) on the water!
We make a pause for you to have lunch and on the way back to Zabljak we stop on a viewpoint Curevac where you can see the canyon from above.
Undoubtedly this is the best viewpoint on the deepest part of the canyon!
Driving back seems like a real jeep safari tour through villages and forests in the heart of National Park Durmitor!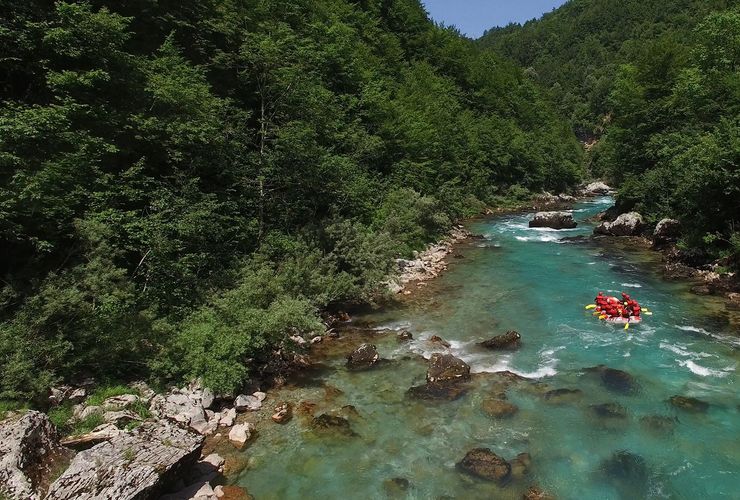 Adventure tour
Tara Rafting Half Day
On this tour, you will spend around 2h (12km) on water. Not only you will paddle through exciting rapids, but you will enjoy marvelous sceneries around!

We will make two stops for you, one next to Ljutica river (the fastest but also the smallest river in Europe) where you will probably want to take some photos, and the other for all of you who would like to swim in this clear, cold river. (There is a rock from where you can jump!)
You will also pass under the famous Tara Bridge and see how this architectonic art looks from a fish perspective!
Ready For Rafting?
Here Is A Plan For An Adventure!
Meeting in Zabljak (9:00)
30-minute drive to Tara bridge
Zipline (optional, 10€ (30% discount))
Rafting (2 hours a half day - 4 hours a full day)
Lunch (in full-day arrangement)
Jeep safari (in full-day arrangement)
Return to Zabljak
Just Enjoy!
Durmitor adventure team will take care of the rest
Transport from Zabljak to Tara river and back
Neoprene wetsuit (5mm long (colder days) or 4mm short (summer))
Boots
Life-vest
Boats and rows
Anorak jacket in case of colder weather
Insurance
Lunch (full day)
Amazing Experience
Largest Water Spring In Europe

CHECK OUR RAFTING TOURS GALLERY
this is where we'll take you
This Is Our Playground
This Is Where We Row
It is located 23 km From Zabljak, under the Djurdjevica Tara bridge.
Rafting on the Tara river starts in the most beautiful part of the Tara canyon. Experienced or not, you will be able to ride on a raft boat and enjoy the impressive views of the river, canyon, and mountain peaks. There are rocky and pebbly terraces, sandy beaches, high cliffs, and a lot of caves and waterfalls along the canyon.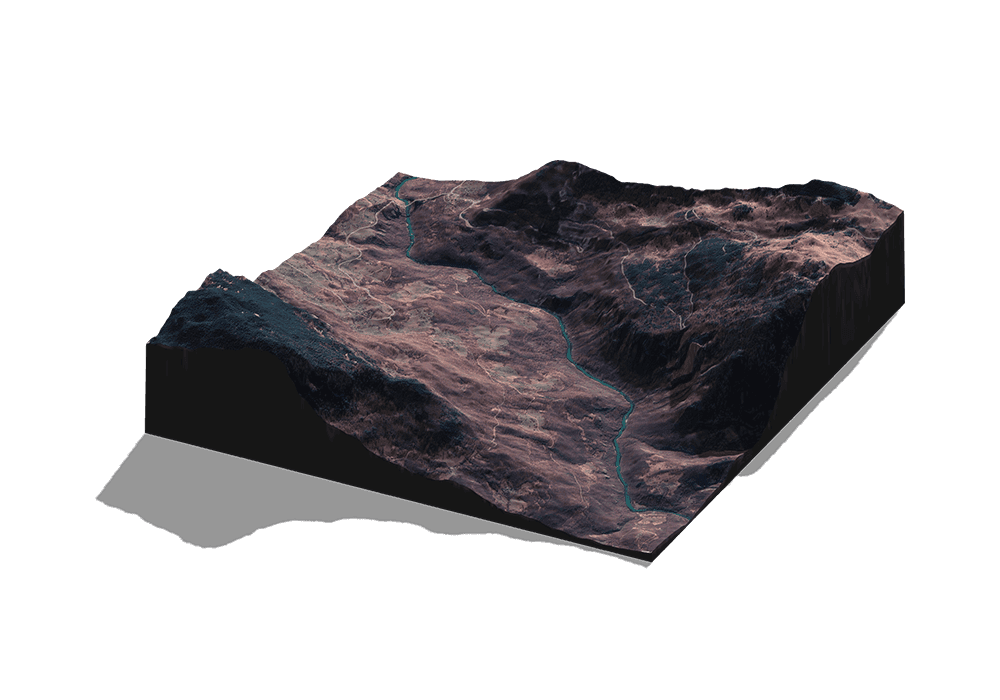 GOT MORE QUESTIONS ABOUT RAFTING ON TARA RIVER?
Here's What People Usually Asks Us:
Rafting starts only when water conditions are maximally safe. When the water is high, as in early spring, we don't do rafting. It is why rafting with us is safe and fun.
Before You Get Wet On Tara Rafting!
Pay Attention On These Things:
ADVENTURERS MUST BRING A SWIMMING SUIT.
IN CASE OF BAD WEATHER CONDITIONS, THE TOUR CAN BE DELAYED OR CANCELLED.
PERIOD OF AVAILABILITY: MAY – OCTOBER.
NOTE: Start and end of the season depending on the weather conditions and water level.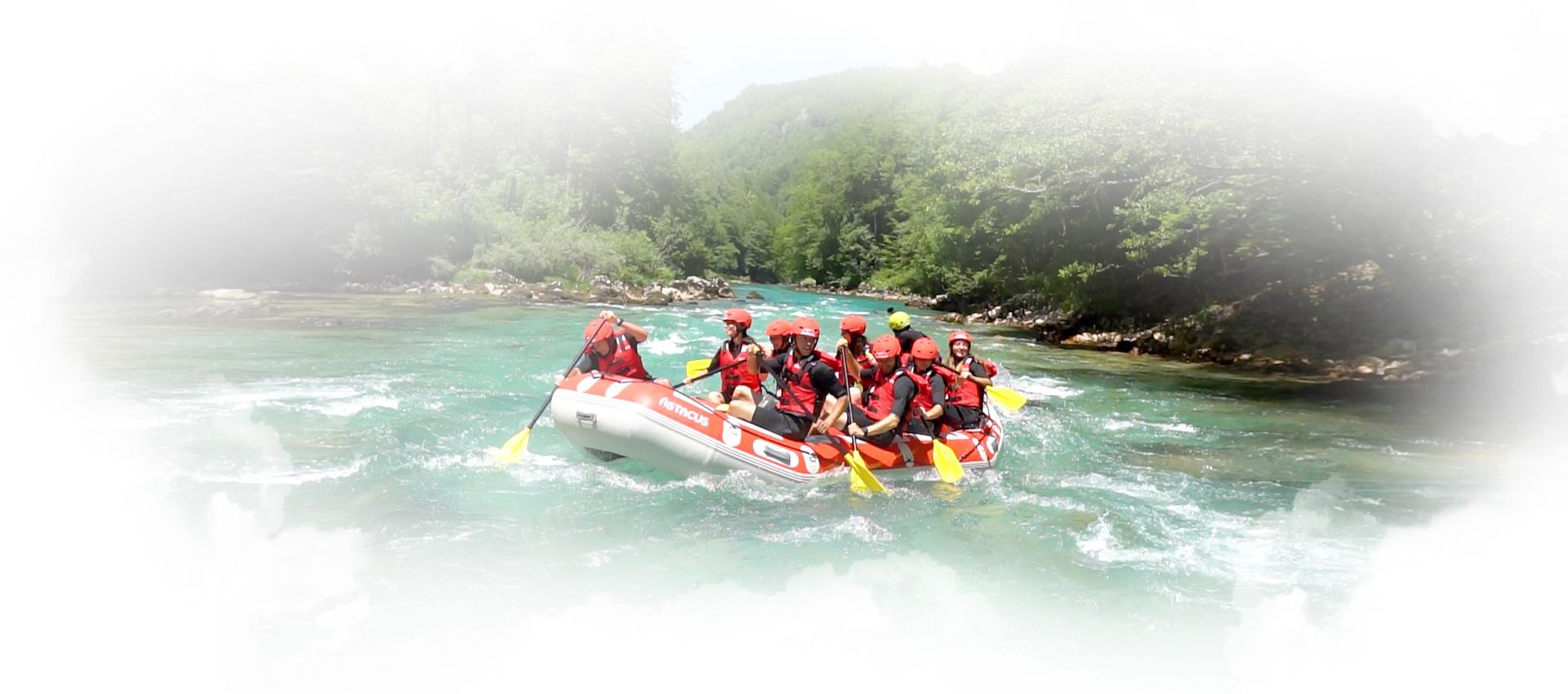 ONE DAY IS NOT ENOUGH?
We have more adventures for you!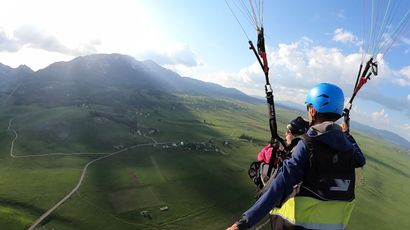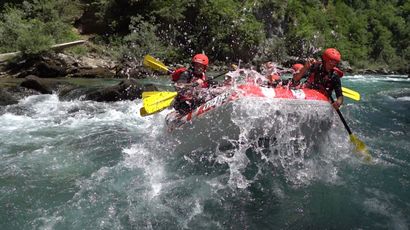 Tara Rafting Full Day
From € 120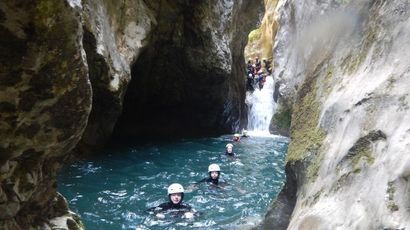 Nevidio Canyoning
From € 110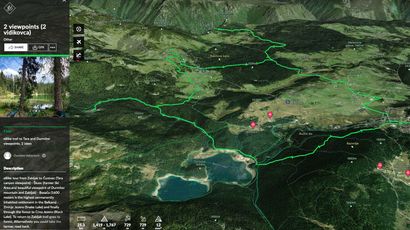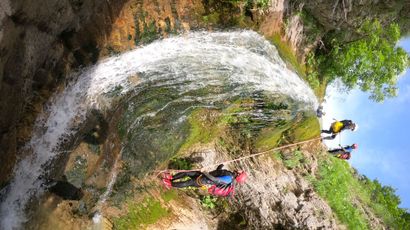 Grabovica Canyoning
From € 100