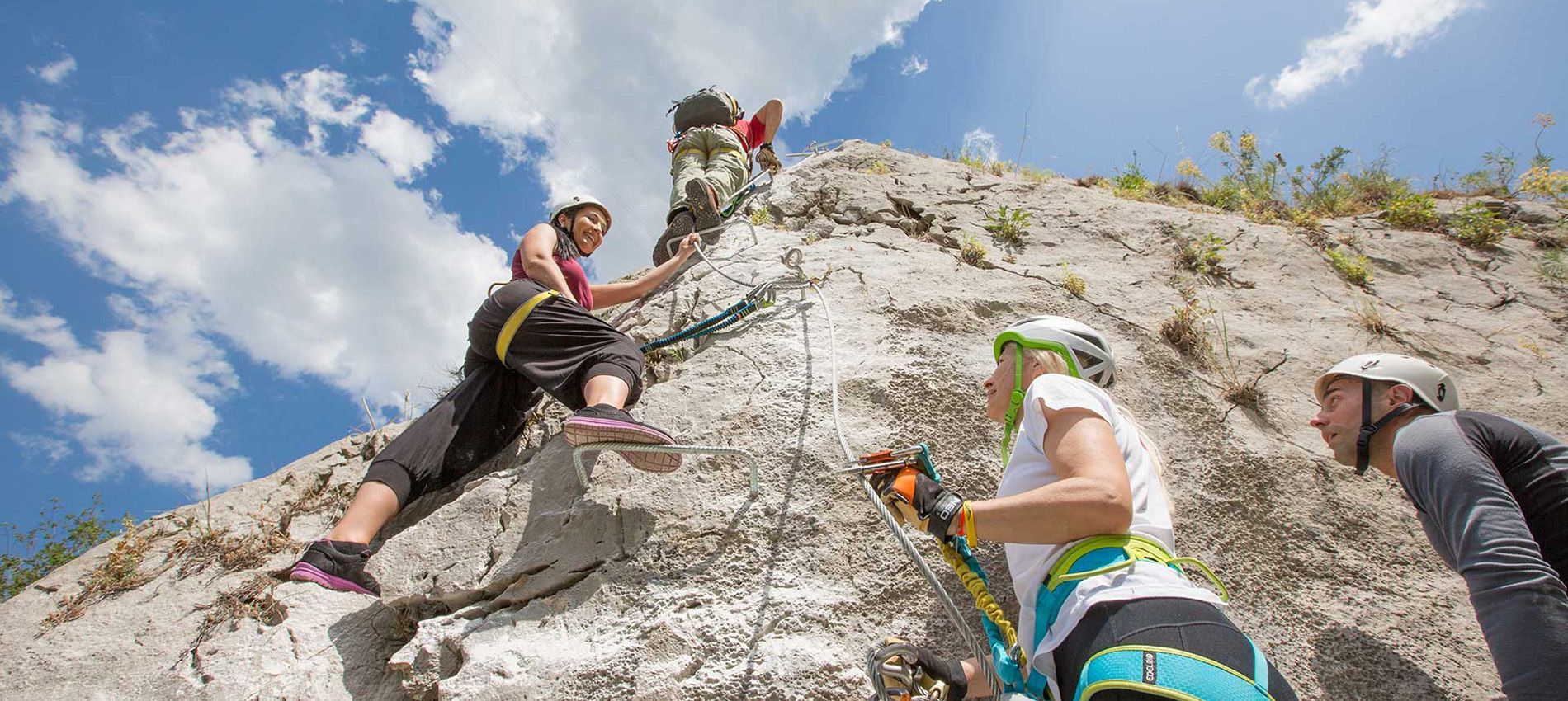 Via Ferrata Kotor & Durmitor
Secured hiking trail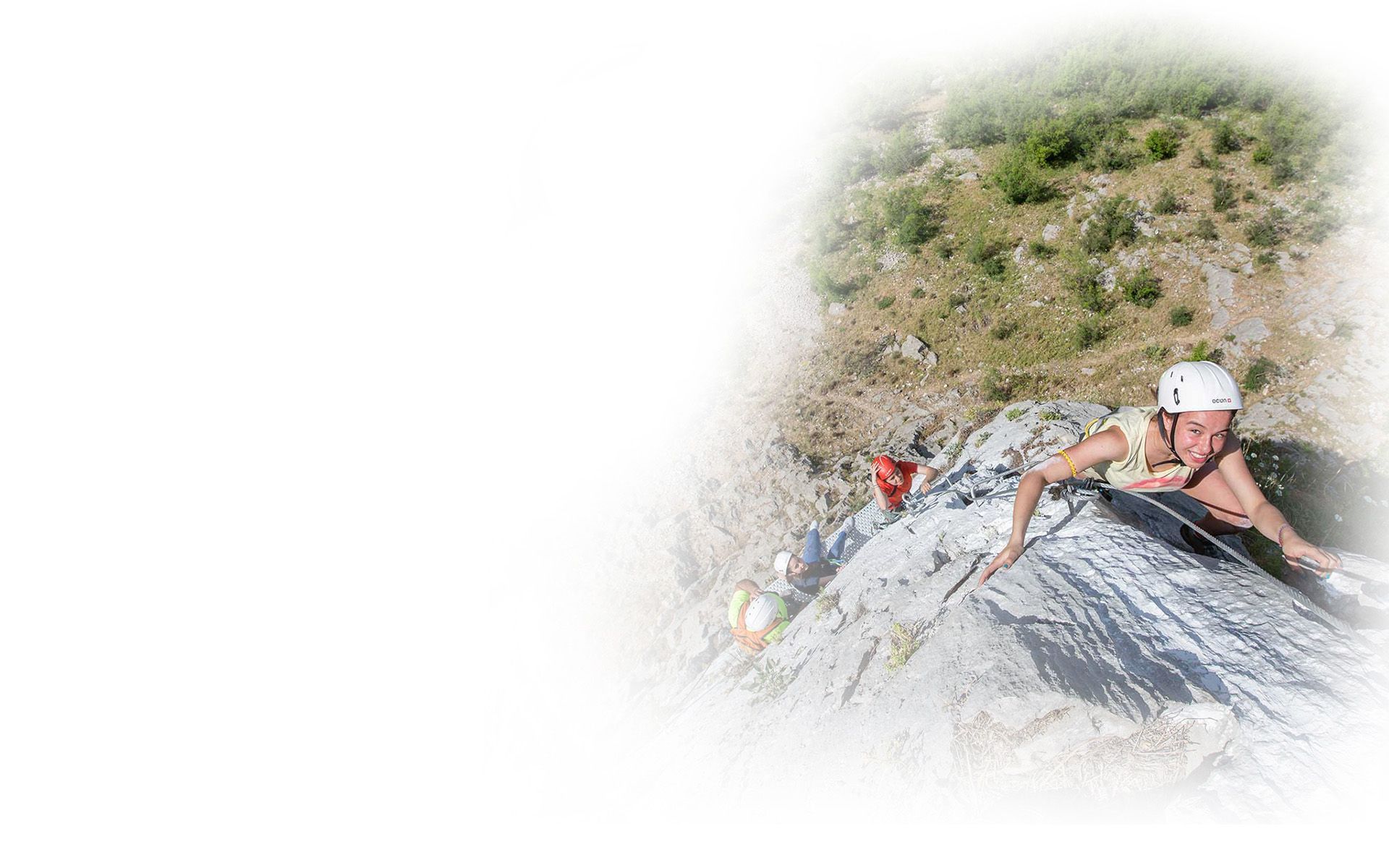 DO YOU KNOW WHAT IS
VIA FERRATA?
Do you know what is Via Ferrata?
So, you want to experience some extra adrenaline rush or you like mountain climbing, but not long hiking walks – no doubt – Via Ferrata is for you!
Via Ferrata represents a secured hiking trail that crosses inaccessible parts of mountain massifs with the help of cables and metal treadmills.
If you haven't experienced something like this – join us!
Via Ferrata Montenegro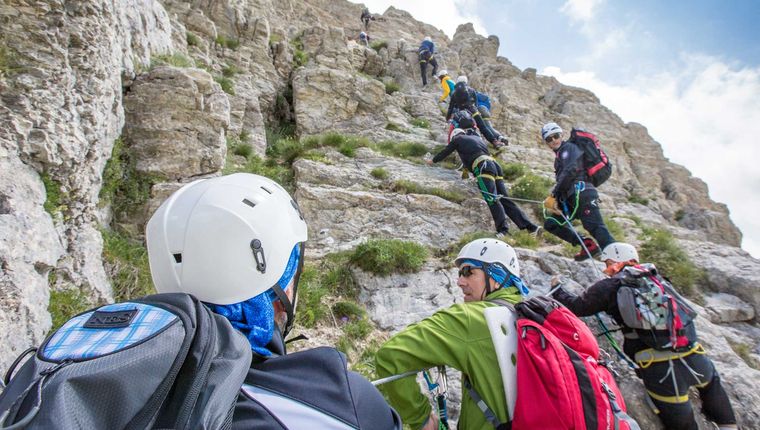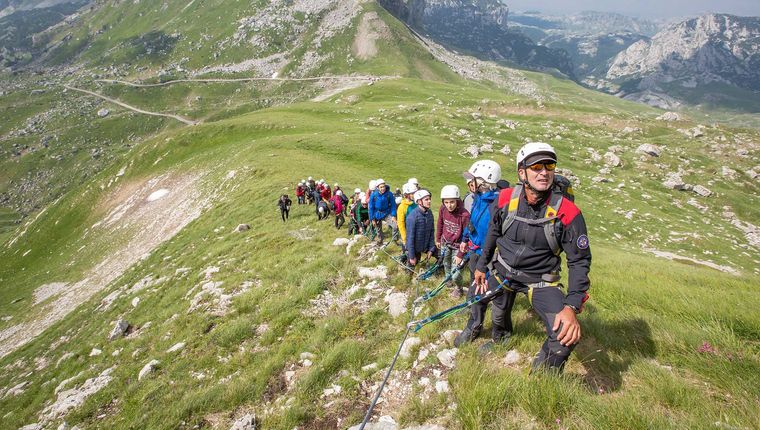 DURMITOR
Want to conquer your fears and have fun?
Choose via Ferrata – a new climbing experience in Durmitor.
Durmitor Via Ferrata is located on the rock called Uvita Greda which is 10 minutes walking away from Sedlo - at the very heart of the National Park Durmitor.
While climbing, you will enjoy picturesque limestone cliffs and unusual rock layers vertical and twisted in some places. From the top of Uvita Greda, a large number of peaks of the Durmitor like Bobotov kuk, Sljeme, Stozina can be seen.
The duration of this adventure is 2h to 4h for the group of 24 participants, depending on the readiness of the participants.
Time: 2/4h
Length: 400m
Height: 300m
alpine and protective equipment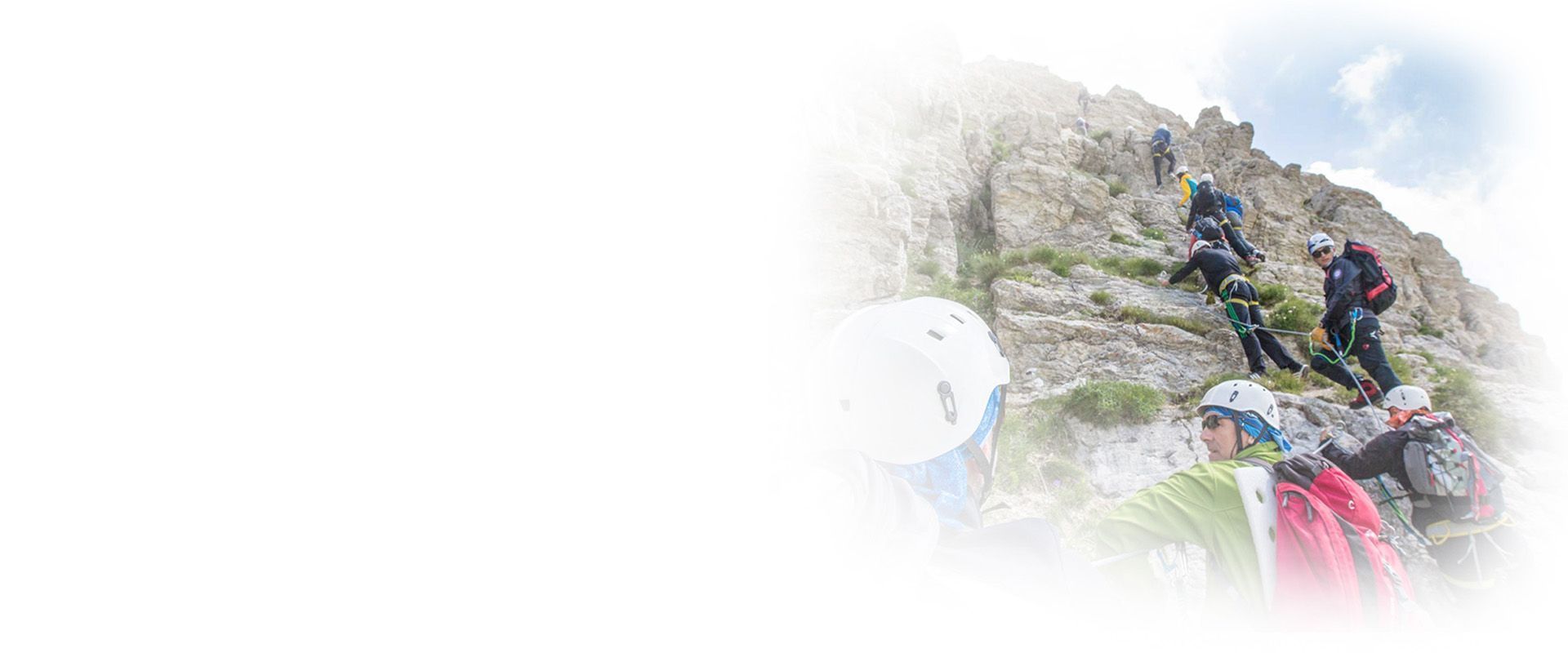 JUST BRING YOUR OWN SNEAKERS
ALPINE AND PROTECTIVE EQUIPMENT INCLUDED
Each participant is secured with alpine equipment - cables and ropes. Durmitor Adventure team provide you with all the necessary gear (helmet, belt, and Ferrata system, which includes 2 carabiners, belt connector, and the safety system).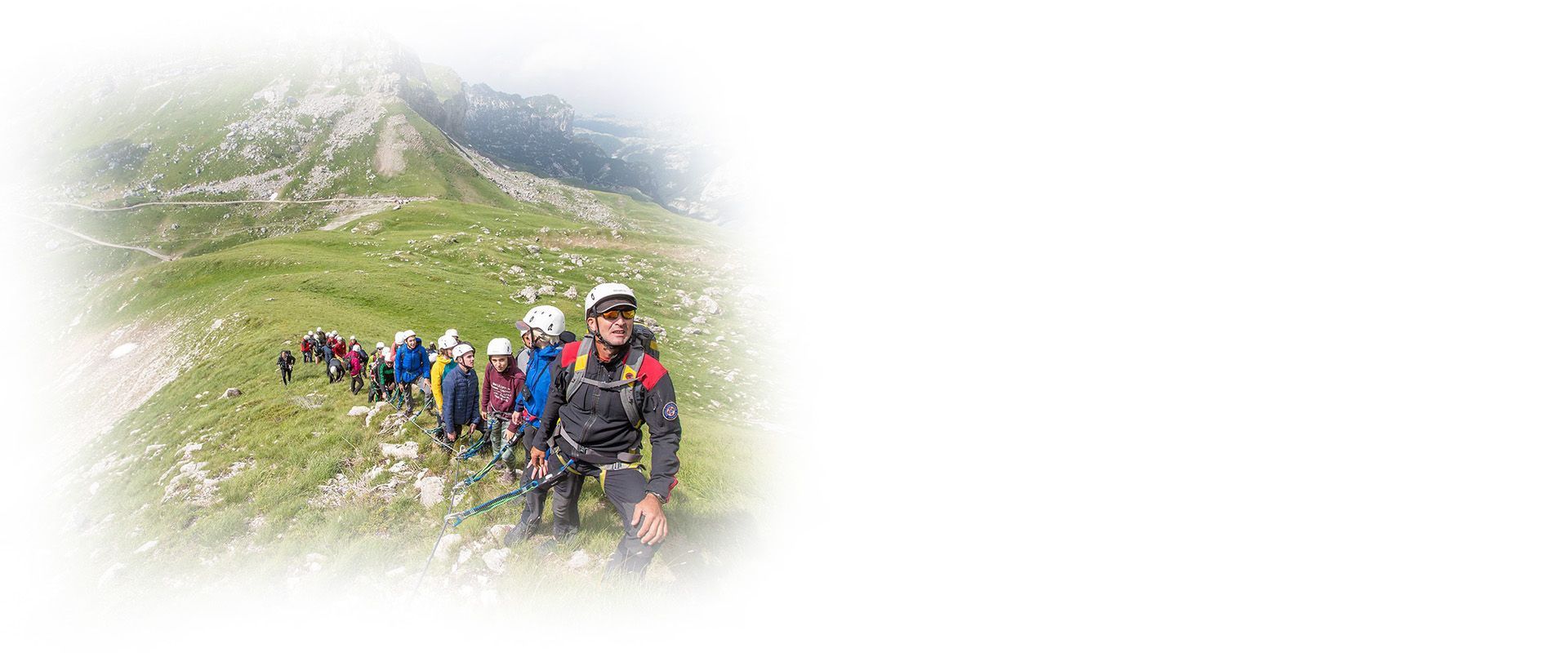 STARTED AS A WORLD WAR I NECESSITY
TODAY MUST DO ACTIVITY FOR ADVENTURE SEEKERS
Via Ferrata was originally developed in the First World War for the needs of the troops in the Dolomites. Nowadays it represents a genuine tourist attraction since it is located in the most attractive areas. The iron path, as it is also called, is intended for everyone keen on rock climbing but lacking the previous mountaineering experience. The first step to mountaineering, since the feeling is the same, is to be high up on the rocks and feel safe since you are secured by the steel rope at any time.
Just Hike and Enjoy
With Durmitor Adventure mountaineers
Note:
In case of bad weather conditions, the tour can be delayed or canceled.
Period of availability:
May – October
Ready To Hike With Us?
This is what you'll need.
Comfortable shoes
Backpack
Water – at least 1 liter
Food as desired
Sun cream and a hat are recommended

Check our Via Feratta Gallery
Via Feratta
here are some faq about via feratta tour
No, this is a fantastic method to bring together individuals with various abilities and enjoy a singular experience. While a certain level of physical fitness is necessary to navigate through our Via Ferrata tours, it is not a requirement to be professional. Regrettably, we are unable to completely make this activity accessible to everyone due to its nature. Please refer to the height/weight constraints and medical limitations here.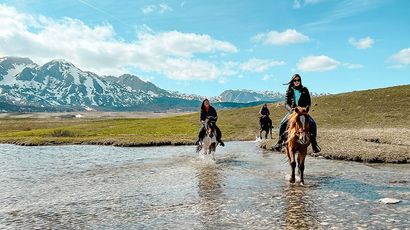 Sinjajevina and Zabojsko lake tour
From € 180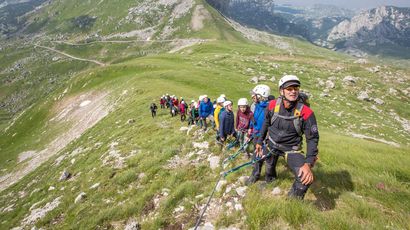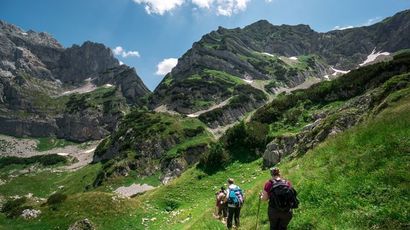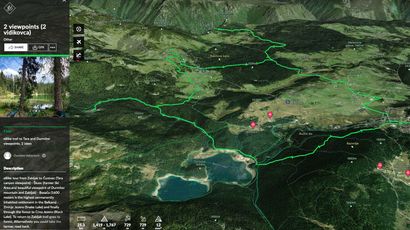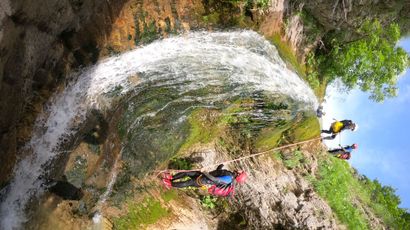 Grabovica Canyoning
From € 110