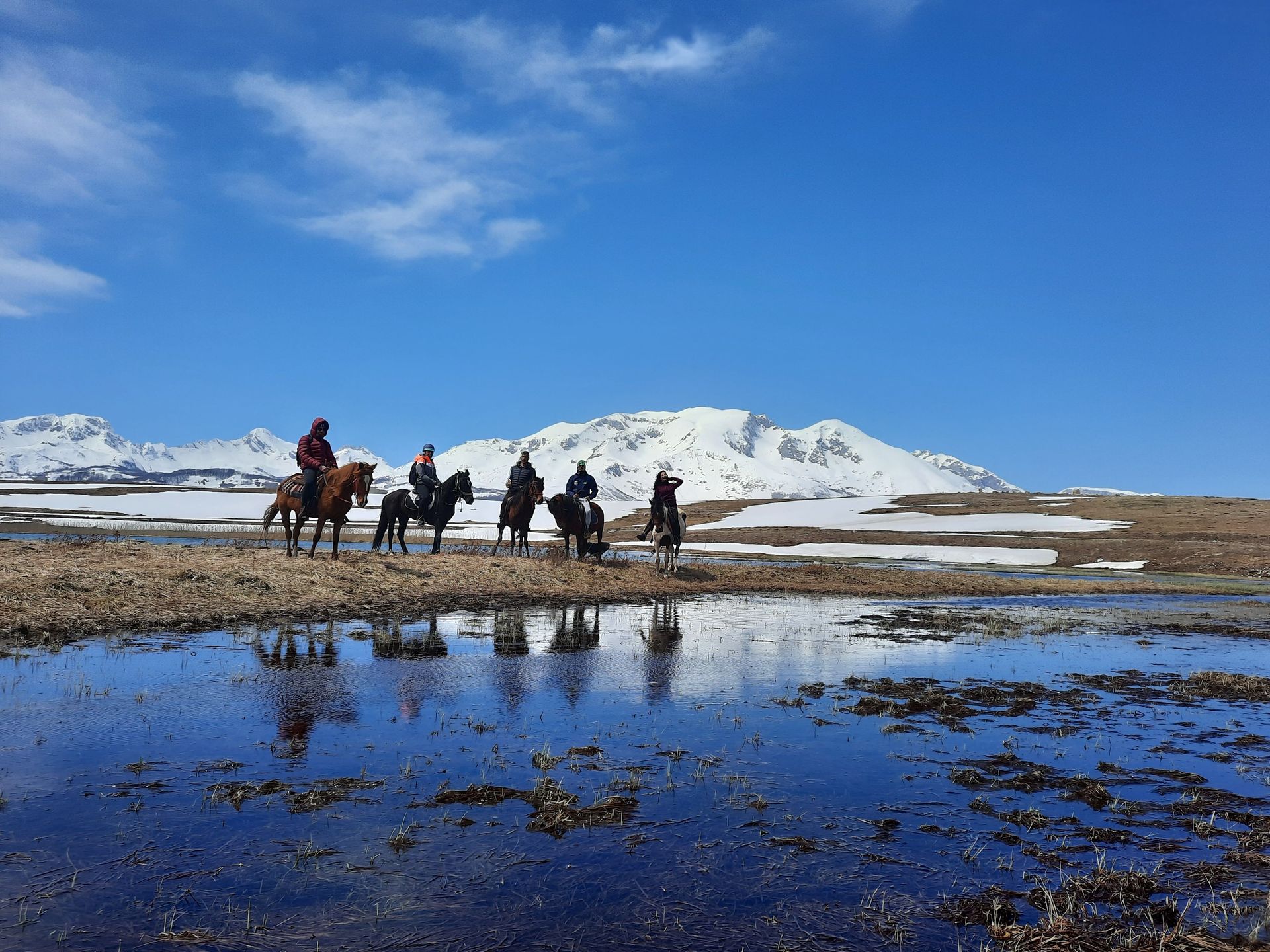 Horse Riding
Explore National Park While Riding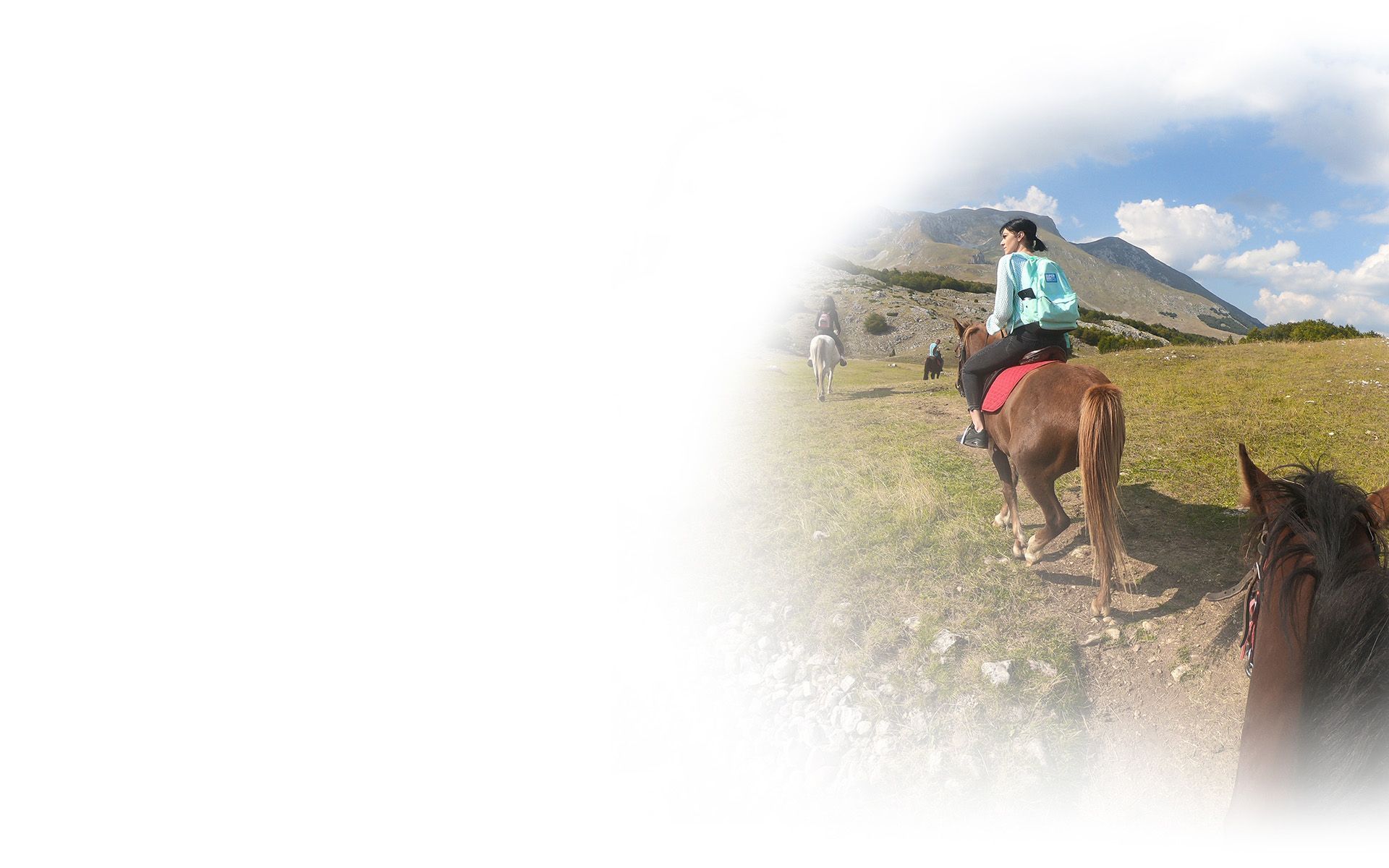 Riding the valleys of the mighty Durmitor
with Montenegro Horse Riding
Do you enjoy peace, stillness, and greenery, crowned by the most breathtaking landscapes? Then let your wild side lead you to explore majestic Durmitor on horseback!
Experience a sense of past times on Durmitor, when there were no cars, and the only transport was - horses. Feel the freedom and merge with nature!
You will be accompanied by an experienced guide who will make sure you enjoy the best views, while safely riding through valleys and around glacial lakes with a magnificent view of the Durmitor massif.
Our Horse Riding Tours
Looking for a new adventure in your life? Experience horse riding!
Explore Durmitor's woods and hills on horseback, enjoy fresh air and feel as one with your horse.
Have a look at our exciting range of horse riding tours and decide what type of adventure suits you best.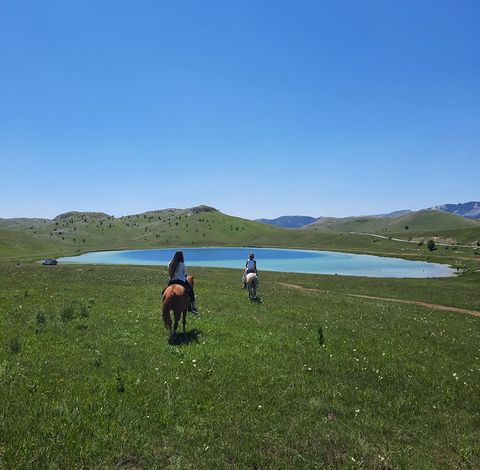 This tour could be perfect for the beginners and parents with small children who can't spend too much time in the nature.
You will ride through beautiful meadows with amazing landscapes and enjoy the serenity of nature around you! 3, 2, 1 … let's go!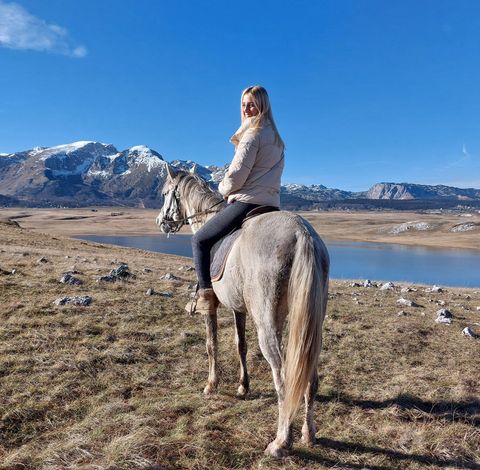 2 hours tour
Periodical lakes
Ride on the slopes of Durmitor while enjoying breathtaking landscapes.
This place totally transforms in spring when many lakes appear making it dream like place.
2 hours of pure joy, fun and adrenaline – rush!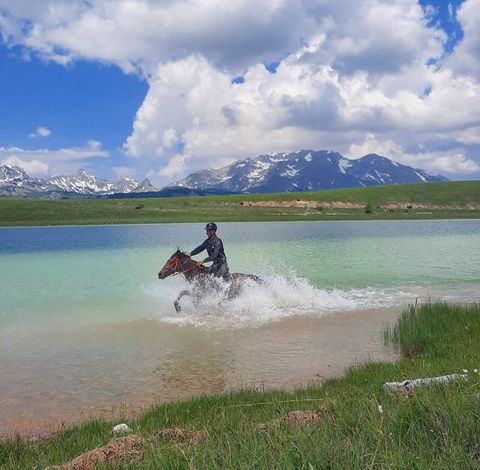 3 hour tour
Devil's and Fish lake through the Lake plateau
According to the legend, Devil's lake, one of the 18 glacial lakes on Durmitor mountain is a cradle of winged horses. Now, imagine visiting this lake - on a horse!
In this 3 hours tour, you will ride through the lake plateau to Devil's lake. Not only that, but after Devil's lake, you will ride to another glacial lake – Fish lake, a lake full of fish. So, you may even get to see some fish while riding on the horse.
2 day tour
Sinjajevina and Zabojsko lake tour
Adventures, horses, highlands, lakes, horses!
Sinjajevina and Zabojsko lake are hidden gems of Durmitor which have to be seen and feeled.
Even better when you are on horse.
Join us and start your adventure right now.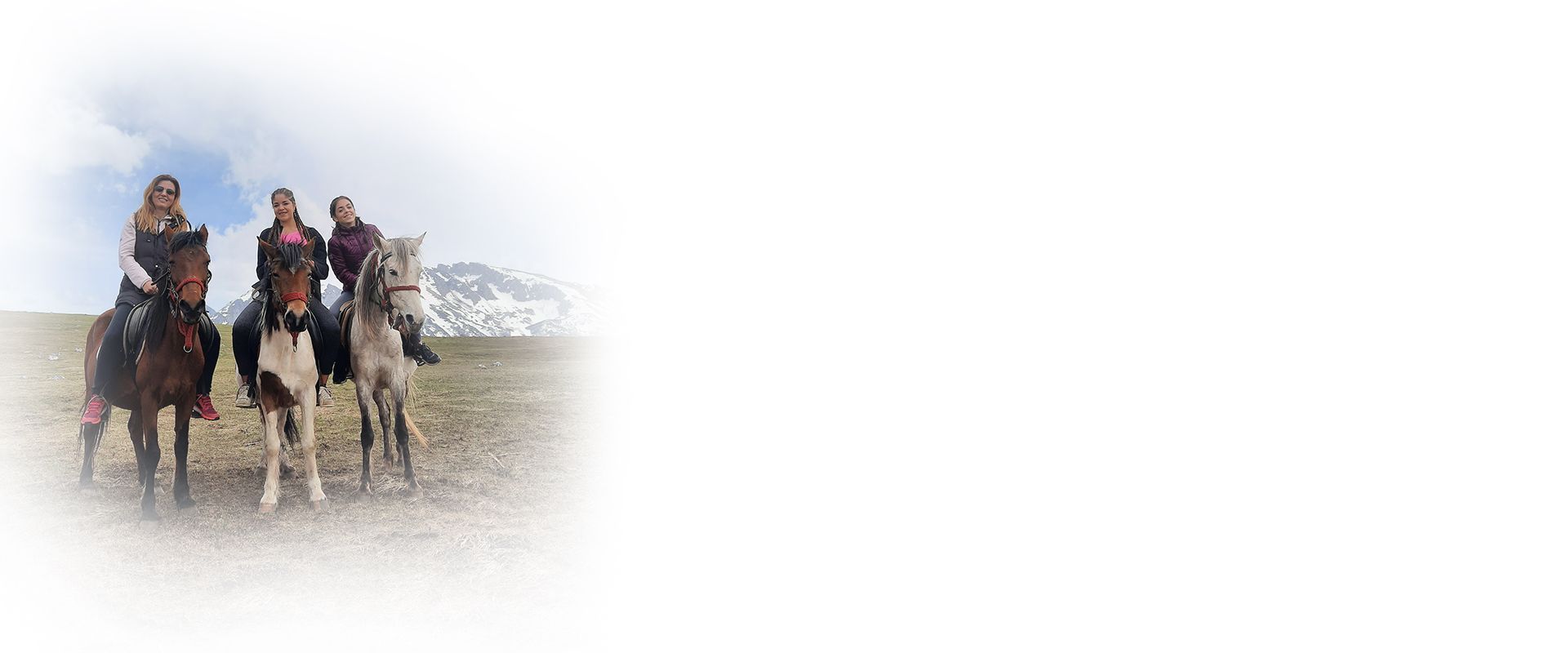 Adventure with Durmitor Highlanders
Ride with our skilful riding instructors
We offer many riding tours throughout Durmitor and the surrounding area, from several hours to several days. We have over 20 horses and very skillful riding instructors, who will be your guides and will make you always feel comfortable and safe.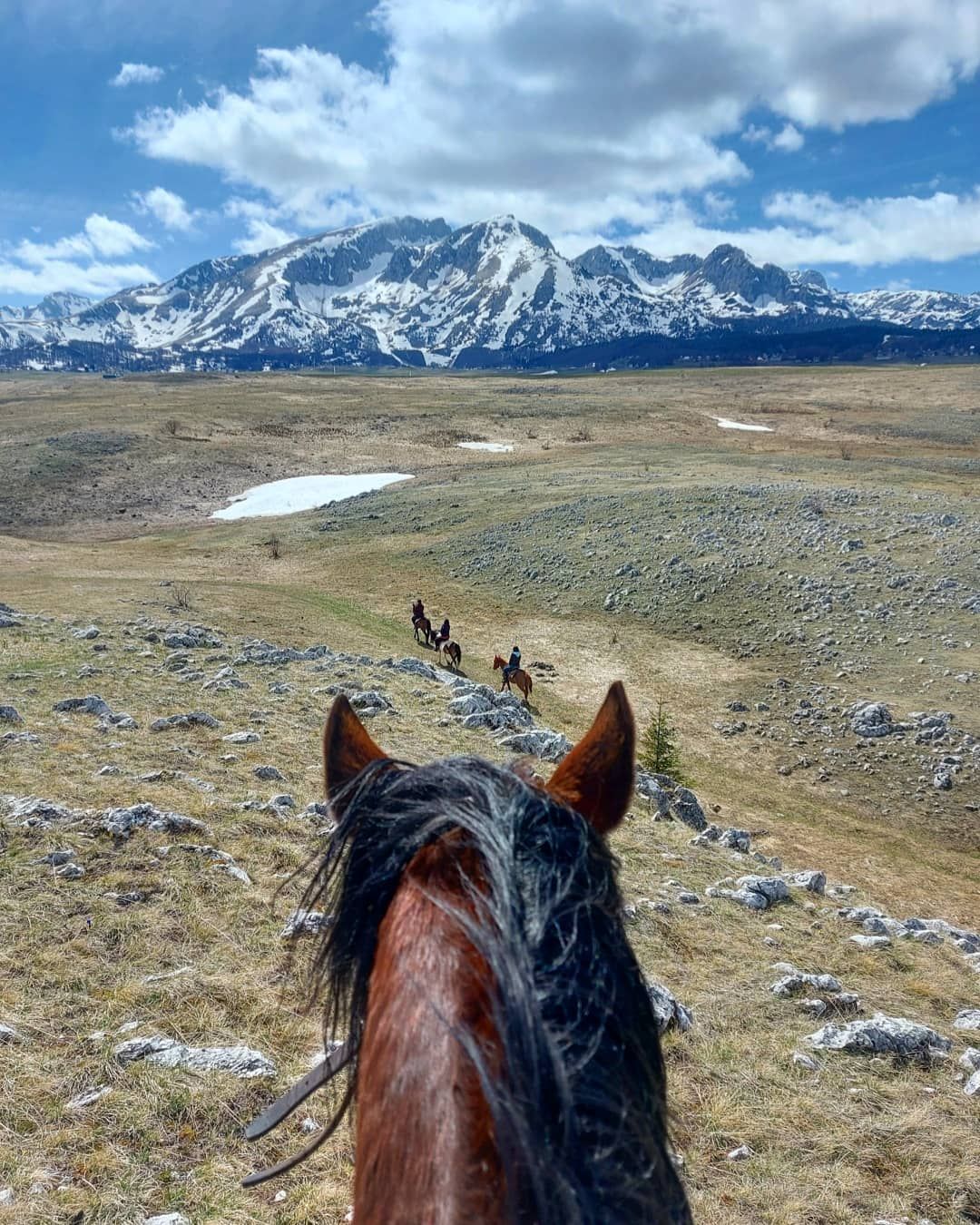 Check out our horse riding gallery
This is where we'll take you
Here are some FAQ about Horse Riding on Durmitor
Yes, we'll choose the tour according to your abilities, also an experienced instructor will be there for you all the time to help you overcome any potential difficulties.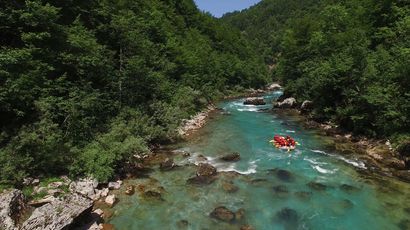 Tara Rafting Half Day
From € 60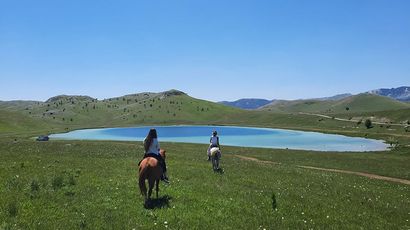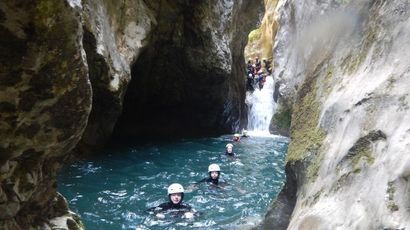 Nevidio Canyoning
From € 110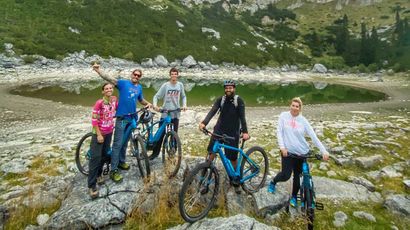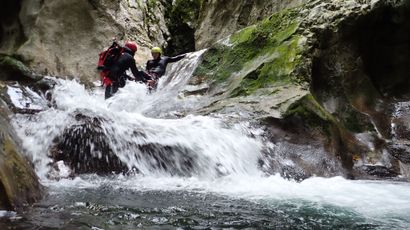 Nevidio Canyoning
From € 110