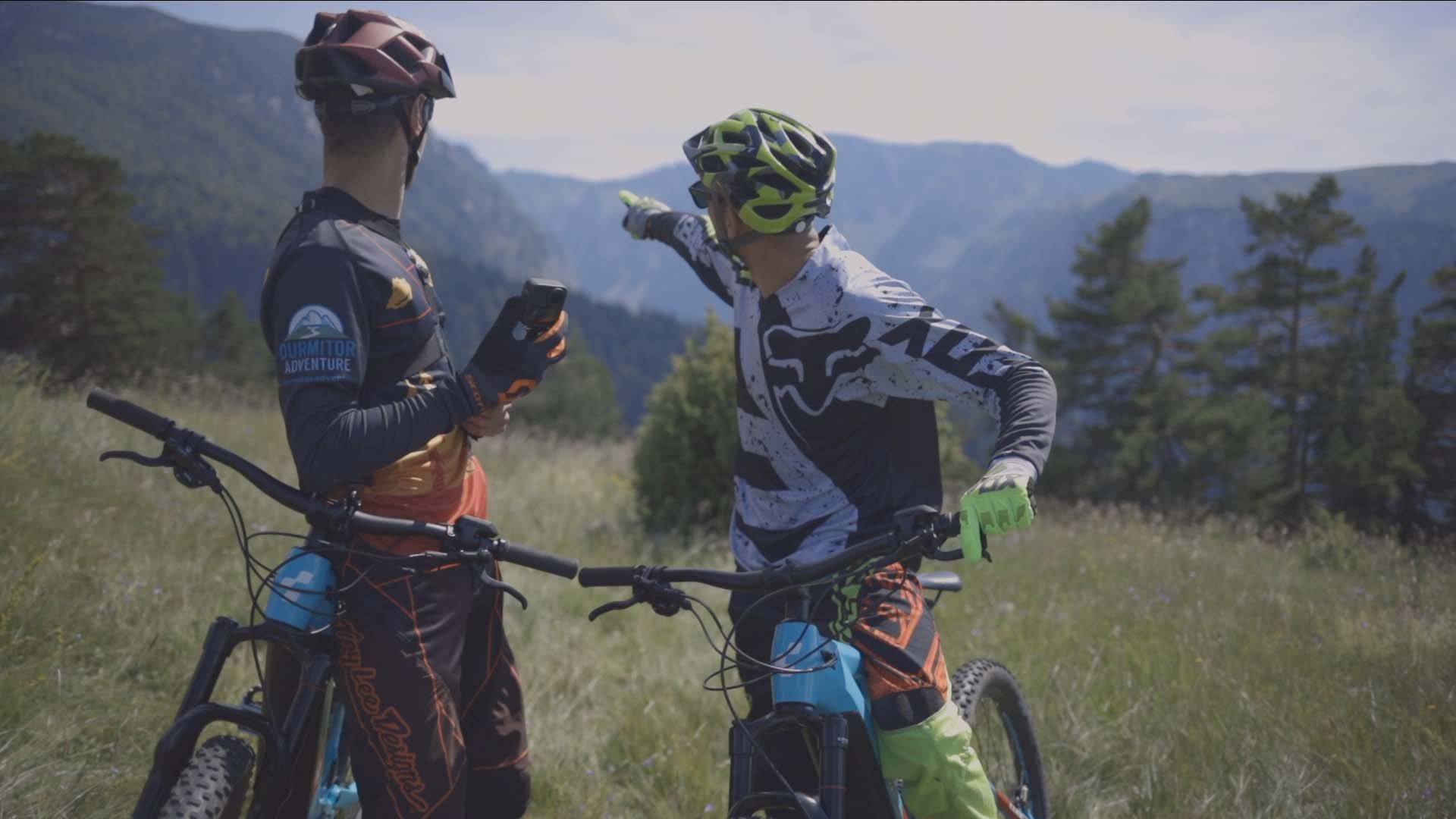 e-Mountain Biking
In Durmitor National Park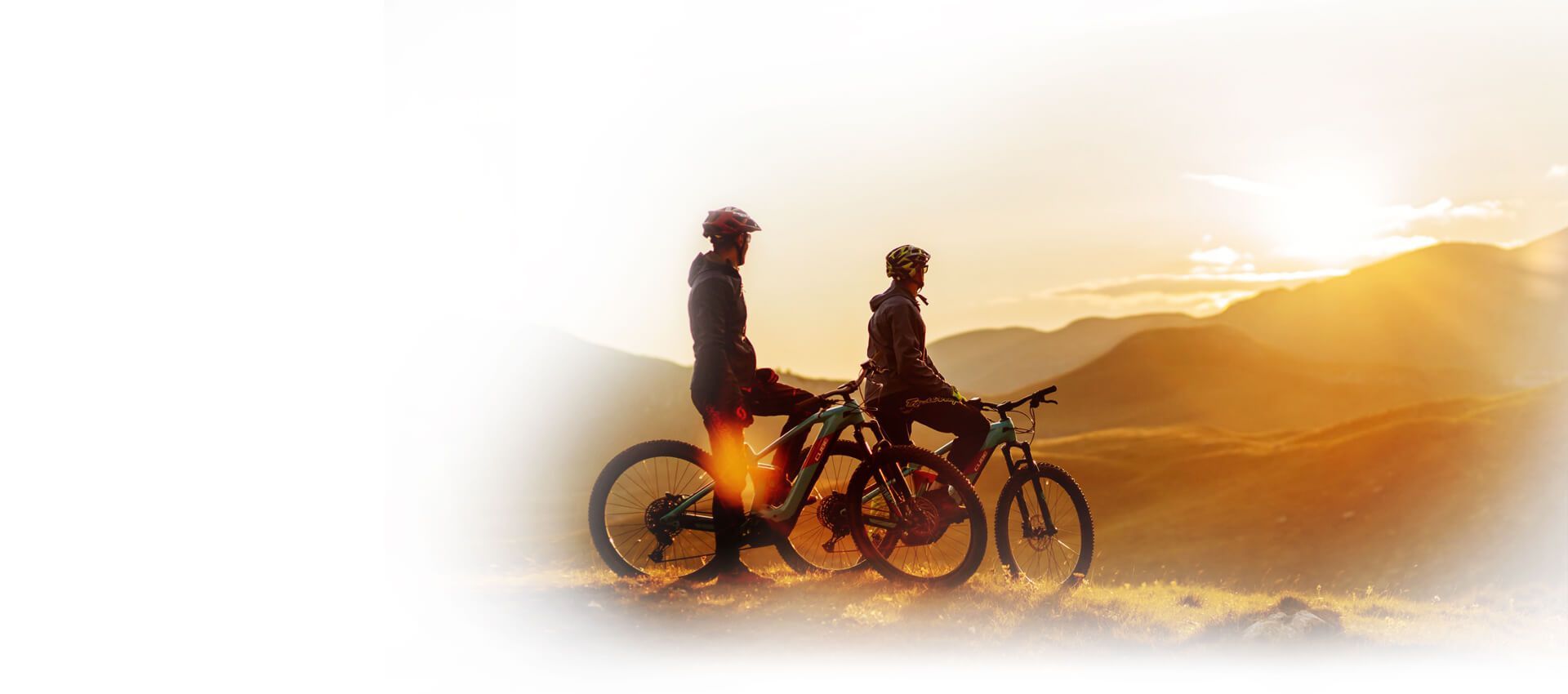 Discover hidden trails of Durmitor mountain
e-Mountain Biking With Durmitor Adventure
Do you want to see the most stunning landscapes of the Durmitor and Sinjajevina plateaus? This is a unique opportunity for you!
You will be mesmerized while riding our e-bike through the forests, across ridges, and a lot more. If you are eager to explore, Durmitor Adventure will take you to freeride tours around the mountain.
If you are addicted to the adrenaline rush, experience a hell of a downhill track!
Durmitor ring on eBike
86km of stunning sceneries
Rent an eBike and take on the challenge of Durmitor Ring. The best way to experience authentic mountain villages is shepherds with their flock of sheep, horses, and lots of dramatic mountains.
We will provide you with a charger so you can make a break halfway around the mountain, have u lunch, and re-charge for the remaining climbs.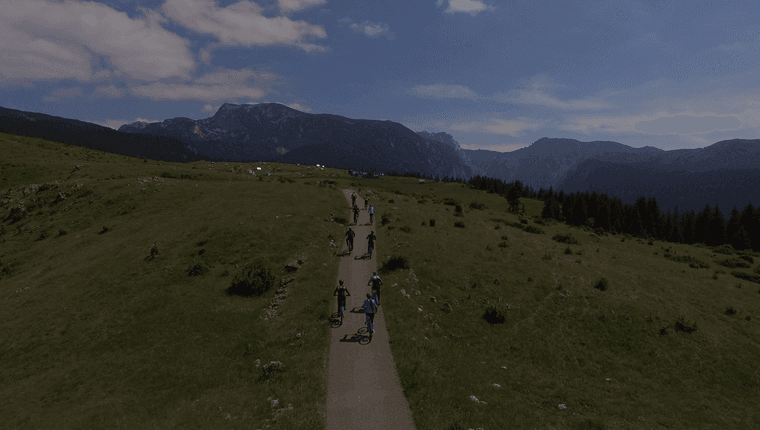 Rent an e-Bike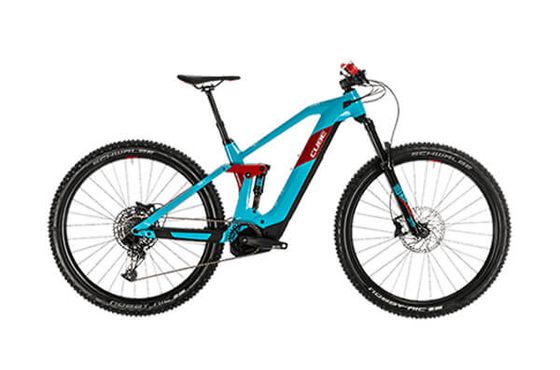 Full suspension e-bike
Are you a bit of an explorer? If you're looking for adventure off the beaten track and along rocky trails, a full-suspension bike is perfect for you. Shock absorption soaks up the bumps along the way, offering more comfort and control. Cycle longer and faster thanks to front and rear suspension, and keep on exploring. High quality and made for serious adventurers, our range of full-suspension eBikes will take your cycling experience to the next level.
Batteries: PowerTube 500/625
Available Sizes: S, M, L, XL
Rent pricing: 40€ half day (4h) / 70€ full day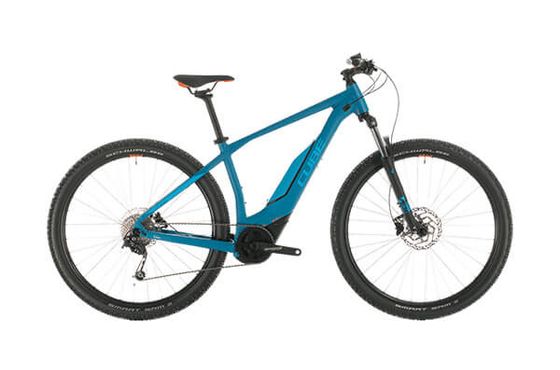 Hard-tail e-bikes
The hardtail is considered a classic among mountain bikes and offers a great introduction to the world of cycling thanks to its uncomplicated design. An e-mountain bike hardtail is a right choice if your tours mainly take you over gravel roads, forest paths, and easier trails.
Thanks to the suspension-free rear triangle, the power transmission from the legs to the drive is direct, so you can easily make progress both on the flat and uphill.
Battery: PowerPack 500
Available sizes: S, M, L, XL
Rent pricing: 30€ half day (4h) / 50€ full day
Ride with our experienced guides
Durmitor adventure MTB professionals
Our experienced guides will take you through beautiful landscapes, and they will show you some viewpoints and places that you would probably miss.
They will be there for you in case of a broken tire or any unplanned event.
Want To Pedal By Yourself?
We Do Bike Rentals, As Well.
For those who are willing to explore Durmitor National Park nature by themselves, we provide high-quality E-MTBs and GPS devices to keep you on the trail.
Guided e-bike tours
A lot of freeride and one scary downhill experience.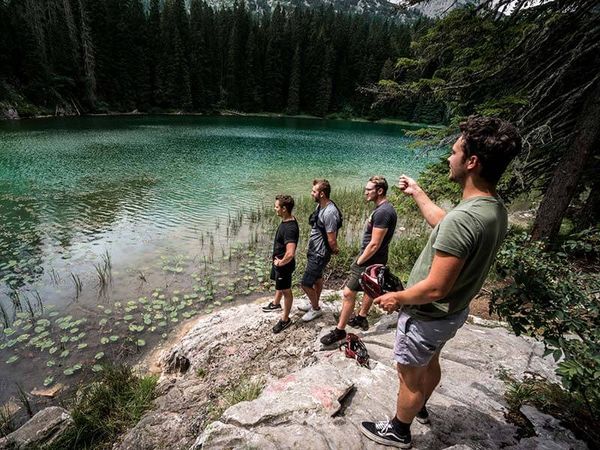 Durmitor Ring
Duration: 7
Distance: 85
Lowest Point: 1180
Highest Point: 1950
Elevation: 2200
Let's Ride!
Here's the plan
9:00-10:00 meet your guide, get your bike and helmet
MTB until you drop (3 -6 hours)
Arrival at the finish point
Just Pedal And Enjoy!
We'll Take Care Of Everything
Equipment: E-mountain bike and helmet
Professional biking guide Transfers to the starting location and back (for tours that don't start/finish in Zabljak)
Lunch (optional)
Have in mind:
In case of bad weather conditions, the tour can be delayed or canceled.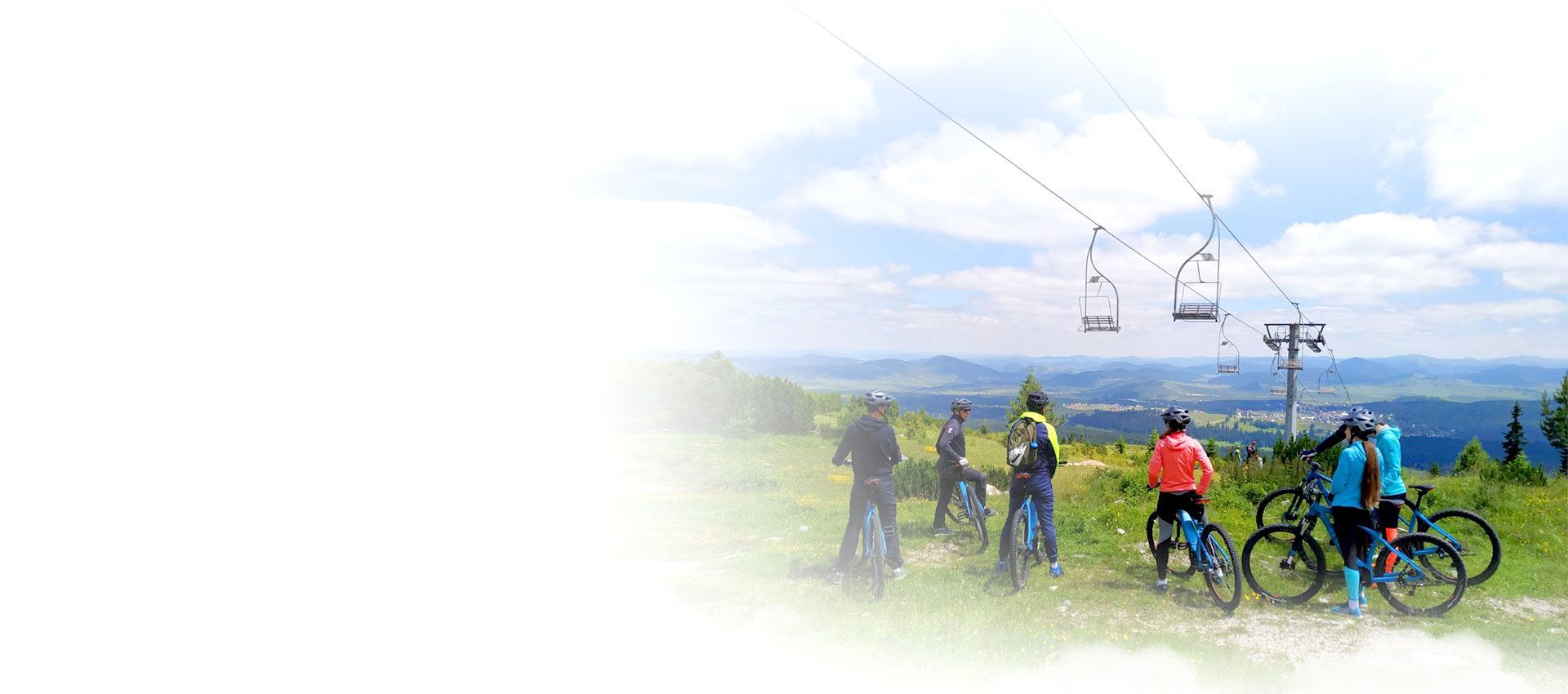 Unparalleled Scenery. Lifetime Adventure.
E-Mountain Biking In Durmitor National Park
E-Mountain biking on Durmitor and Sinjajevina is one of the best MTB adventures that Montenegro has to offer. Ride through the rich natural wonders and unique geographical features, different and exciting every single tour.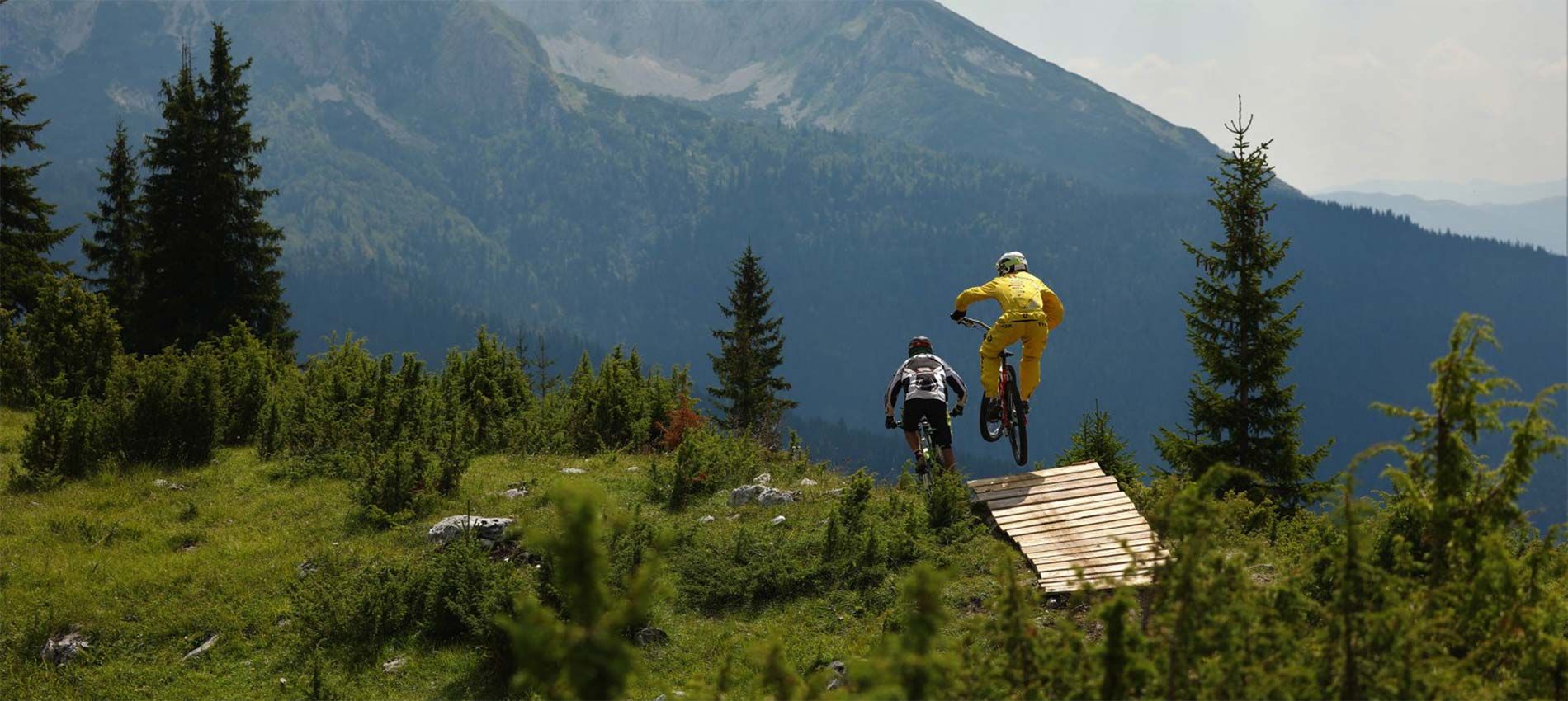 Check our E-MTB Tours Gallery
this is where we ride
MTB adventures often ask us:
Bicycle rental is possible. In this case, you must leave the document as a guarantee (personal card or passport). We also provide option to rent navigation device with track logs of most popular tours.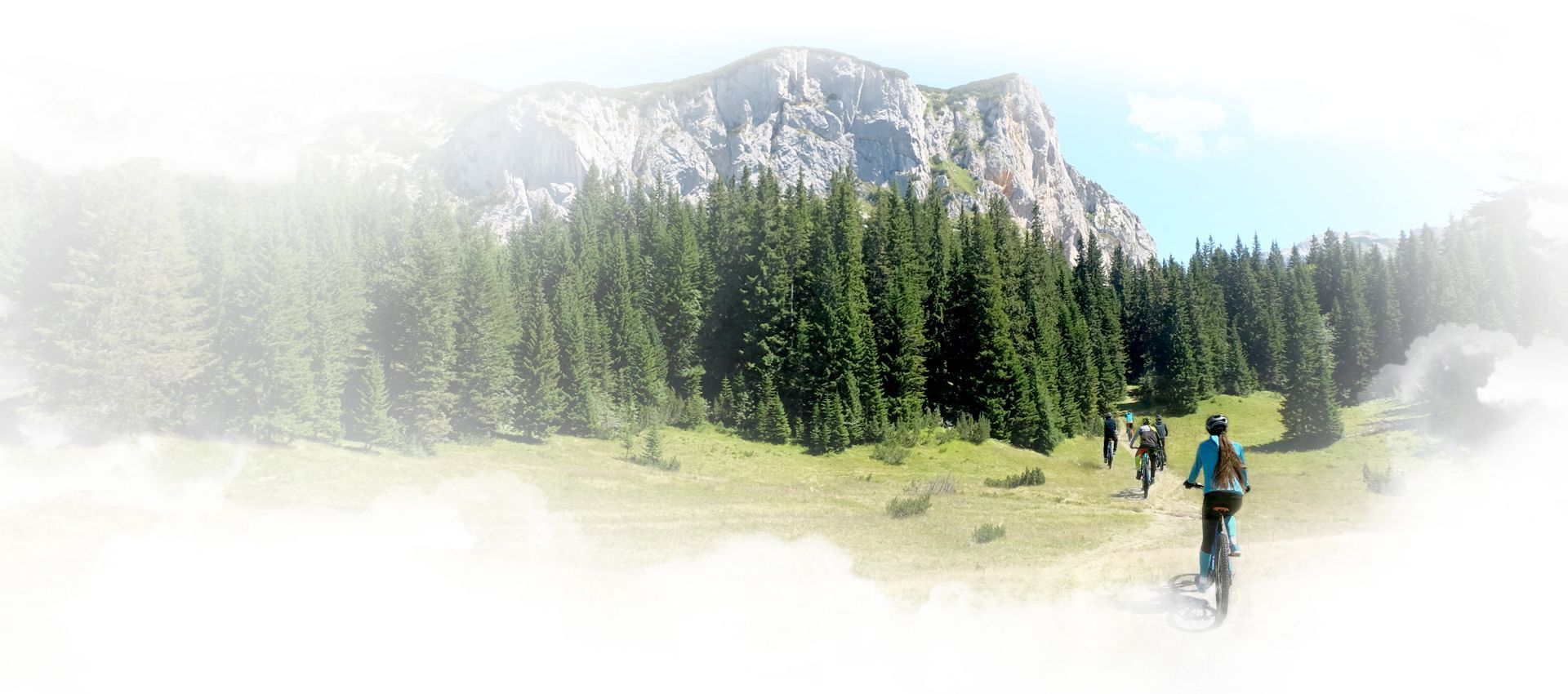 Staying more than one day?
We can take you to more exciting adventures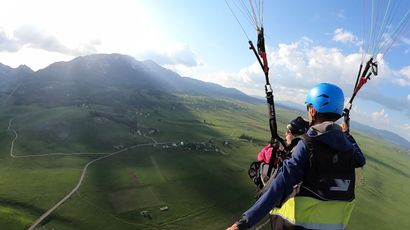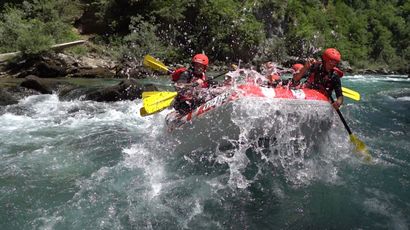 Tara Rafting Full Day
From € 120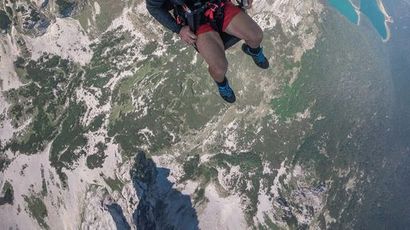 Tandem Paragliding
From € 100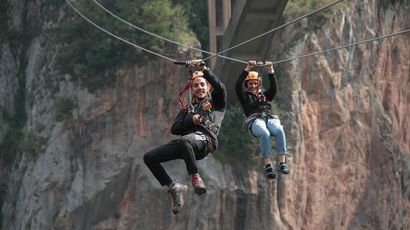 Red Rock Zip Line
From € 20